I picked up a Model A Sport Coupe body in June while at the Knuckle Scrapers BBQ/rat rod run up in Palouse Washington. Someone was kind enough to cut the tops of the doors off and all of the roof bows off somewhere in its life so I wouldn't have to. So roadster it is. Here is getting it out of the barn and loading it to go home.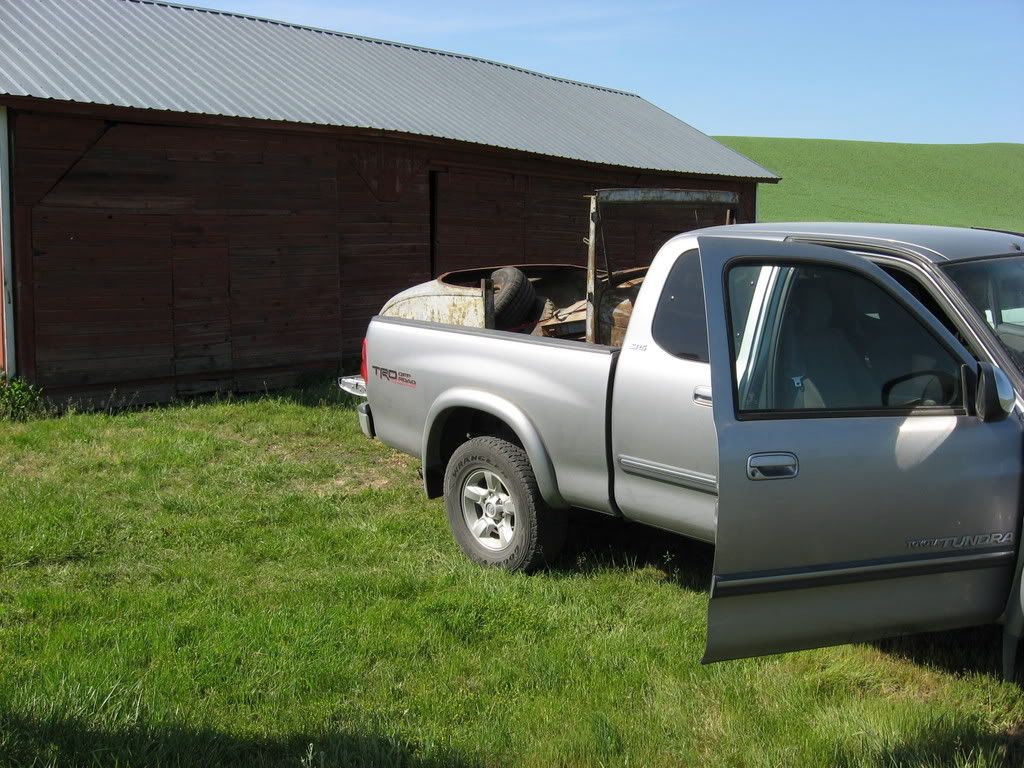 Oops, killed a deer on the way home with my buddies Tundra, no worries though, the Model A made it through just fine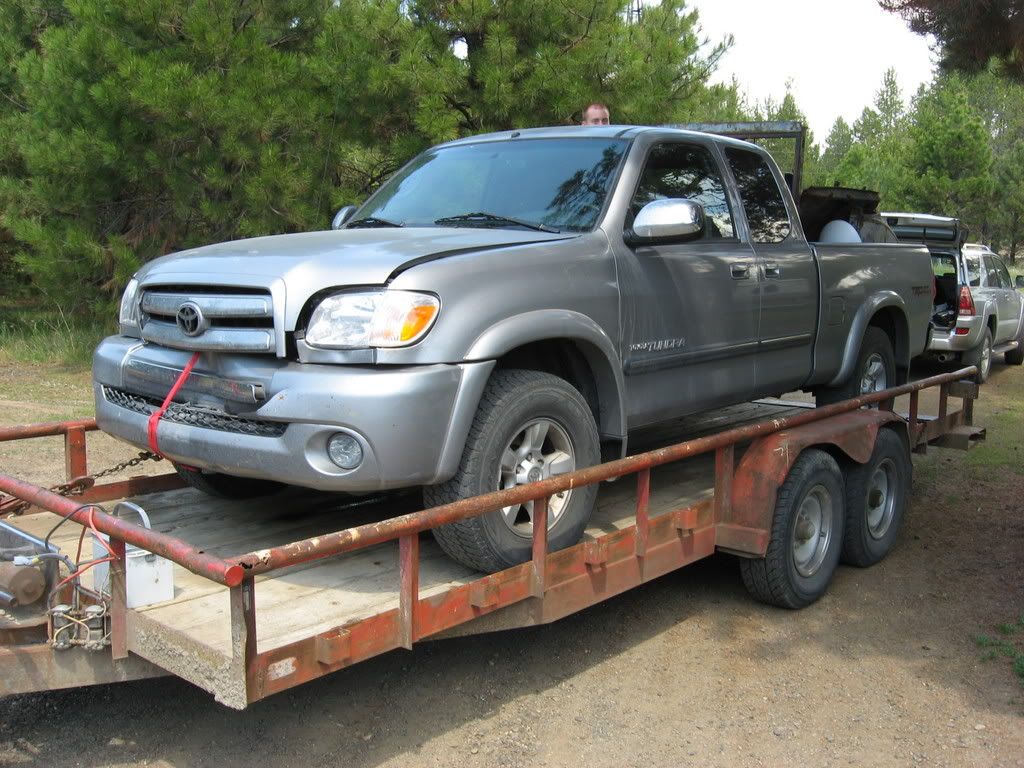 Finally got it to Boise after wrecking the truck half way home taking out the radiator and fan deaming it undrivable. Let the brainstorming begin.