So it's been a dream of mine for many years to own a Model A coupe. I got hooked on them as a young kid building model cars and have wanted one ever since (i'm 23 now). I recently sold my last project car, a 2002 Subaru WRX that was set up as a track car with widebody, cage and such (i know, big change from a jap car to a hot rod) and decided it was finally time to start on my dream car. I found a body while searching craigslist one night and headed out after work. when I got out there I realized it was a Special Coupe instead of a standard coupe I'd been hoping for. Although I figure it will be somewhat more of a challenge to build than a standard coupe due to the top needing more fabrication, the body was in decent shape and the price was right so i loaded it on the trailer and brought her home. I've currently had the car for about a week and have been working on it some after work each night. I don't intend this build to be fast, but i'm really hoping to have it drivable by the end of next year.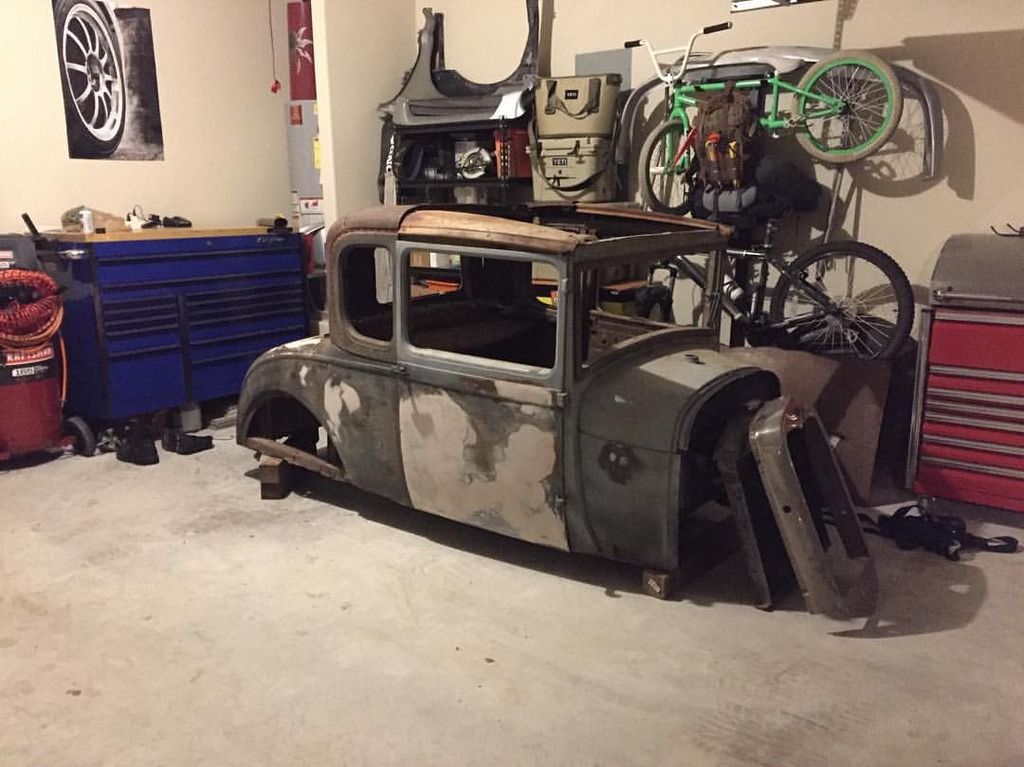 As of now, i've been grinding and sanding away at all the horrible mess of filler someone years ago decided to add to the car.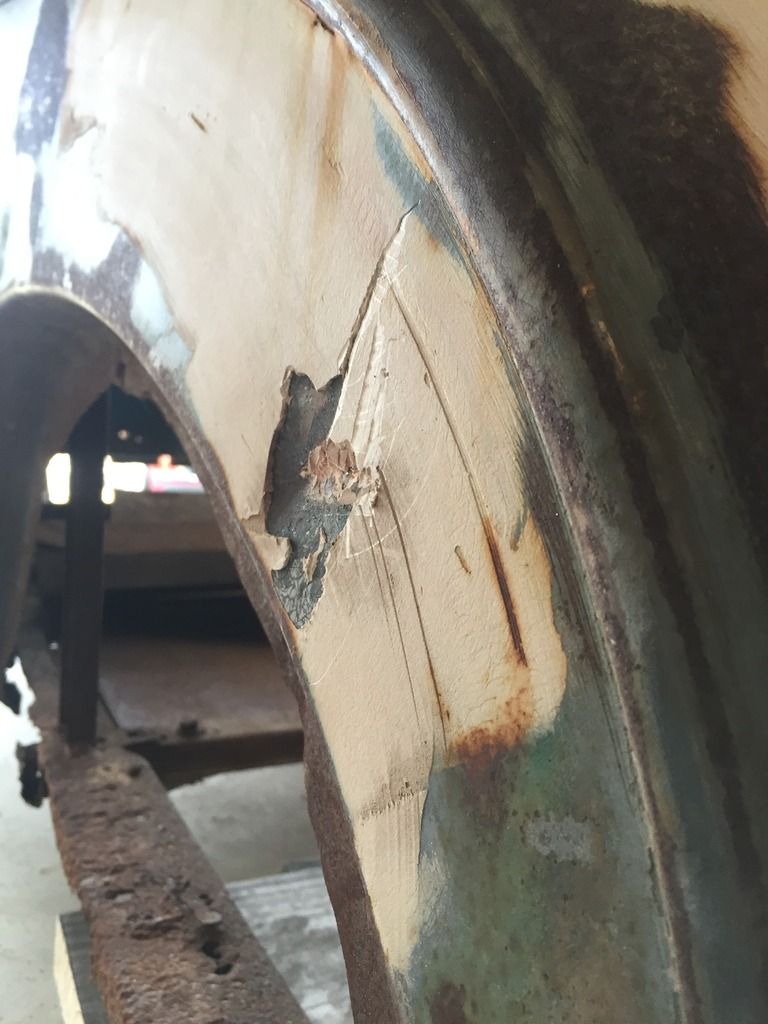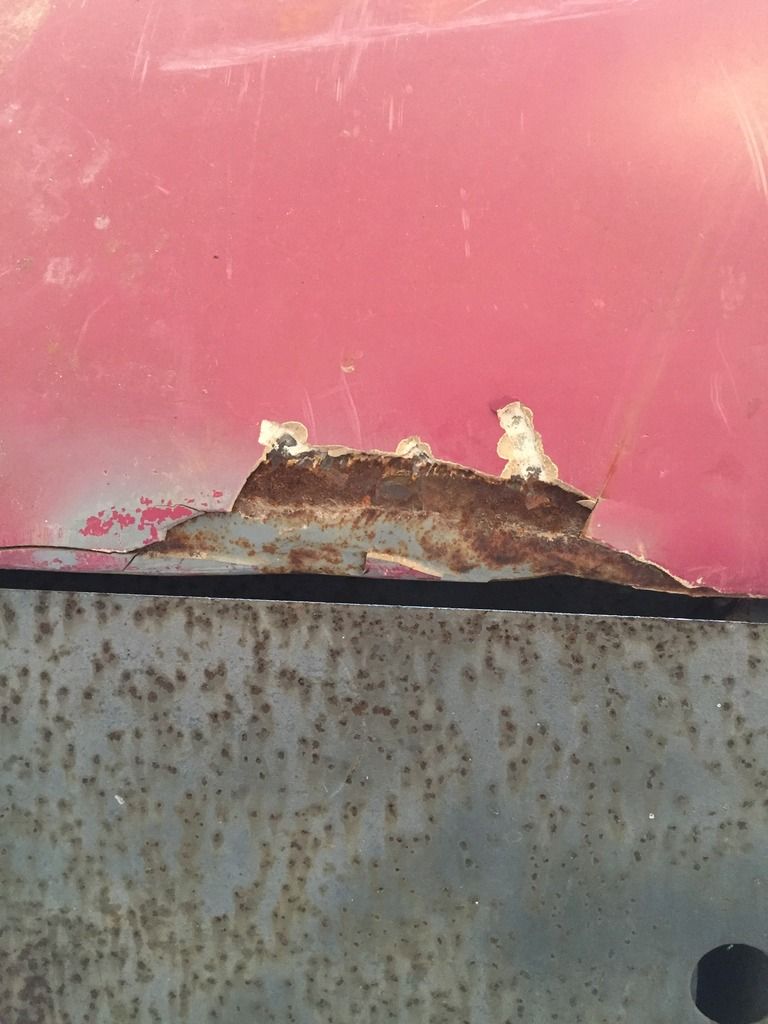 I ordered a new Lincoln power mig210MP to build this car with, it's scheduled to arrive tomorrow, so hopefully by this weekend sparks can start flying and i can get some work done on the top fabrication.
until then, I rearranged my garage and built a new work bench next to my tool box, also made room for a future welding table